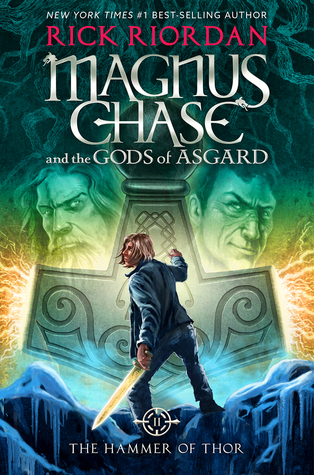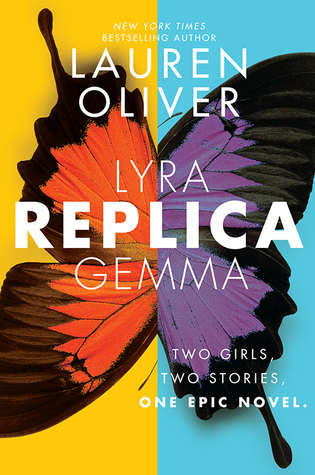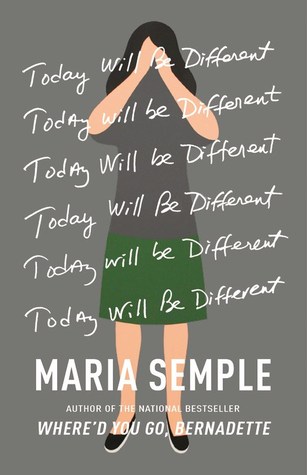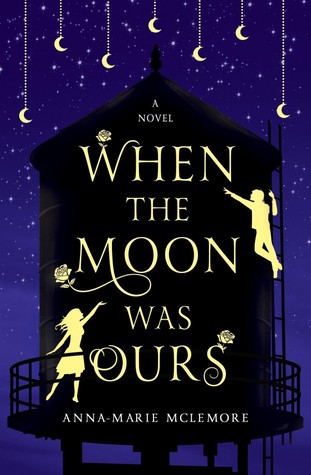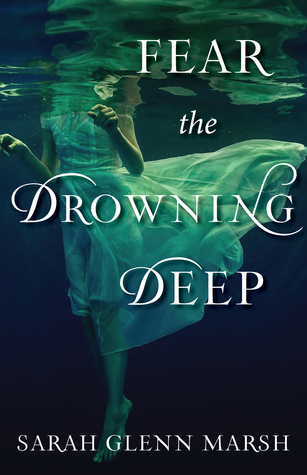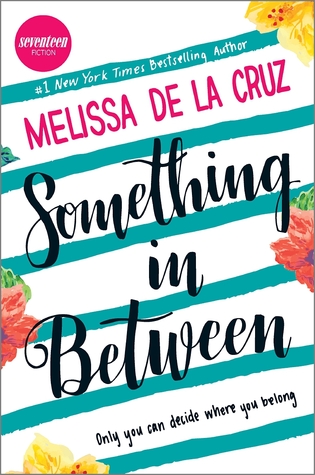 Aerie
Magonia #2
Maria Dahvana Headley
MAY CONTAINS SPOILERS FOR PREVIOUS BOOK(S)
Aza Ray is back on earth. Her boyfriend Jason is overjoyed. Her family is healed. She's living a normal life, or as normal as it can be if you've spent the past year dying, waking up on a sky ship, and discovering that your song can change the world.

As in, not normal. Part of Aza still yearns for the clouds, no matter how much she loves the people on the ground.

When Jason's paranoia over Aza's safety causes him to make a terrible mistake, Aza finds herself a fugitive in Magonia, tasked with opposing her radical, bloodthirsty, recently-escaped mother, Zal Quel, and her singing partner Dai. She must travel to the edge of the world in search of a legendary weapon, The Flock, in a journey through fire and identity that will transform her forever.
Feedback
Newsflesh #4
Mira Grant

MAY CONTAIN SPOILERS FROM PREVIOUS BOOK(S)
FEEDBACK is a full-length Newsflesh novel which overlaps the events of Feed and covers the Presidential campaign from the perspective of reporters covering the Democrats side of the story.

There are two sides to every story...

The year was 2014. We had cured cancer. We had beat the common cold. But in doing so we unleashed something horrifying and unstoppable. The infection spread leaving those afflicted with a single uncontrollable impulse: FEED.

Now, twenty years after the Rising, a team of scrappy underdog reporters relentlessly pursue the truth while competing against the superstar Masons, surrounded by the infected, and facing more insidious forces working in the shadows.
The Black Key
The Lone City #3
Amy Ewing

MAY CONTAIN SPOILERS FOR PREVIOUS BOOK(S)
For too long, Violet and the people of the outer circles of the Lone City have lived in service to the royalty of the Jewel. But now the secret society known as the Black Key is preparing to seize power.

And while Violet knows she is at the center of this rebellion, she has a more personal stake in it—her sister, Hazel, has been taken by the Duchess of the Lake. Now, after fighting so hard to escape the Jewel, Violet must do everything in her power to return to save not only Hazel, but the future of the Lone City.
The Hammer of Thor
Magnus Chase and the Gods of Asgard #2
Rick Riordan

MAY CONTAIN SPOILERS FOR PREVIOUS BOOK(S)
Thor's hammer is missing again. The thunder god has a disturbing habit of misplacing his weapon--the mightiest force in the Nine Worlds. But this time the hammer isn't just lost, it has fallen into enemy hands. If Magnus Chase and his friends can't retrieve the hammer quickly, the mortal worlds will be defenseless against an onslaught of giants. Ragnarok will begin. The Nine Worlds will burn. Unfortunately, the only person who can broker a deal for the hammer's return is the gods' worst enemy, Loki--and the price he wants is very high.
Replica
Lauren Oliver

Gemma has been in and out of hospitals since she was born. 'A sickly child', her lonely life to date has revolved around her home, school and one best friend, Alice. But when she discovers her father's connection to the top secret Haven research facility, currently hitting the headlines and under siege by religious fanatics, Gemma decides to leave the sanctuary she's always known to find the institute and determine what is going on there and why her father's name seems inextricably linked to it.

Amidst the frenzy outside the institute's walls, Lyra - or number 24 as she is known as at Haven - and a fellow experimental subject known only as 72, manage to escape. Encountering a world they never knew existed outside the walls of their secluded upbringing , they meet Gemma and, as they try to understand Haven's purpose together, they uncover some earth-shattering secrets that will change the lives of both girls forever...
Today Will Be Different
Maria Semple

Eleanor knows she's a mess. But today, she will tackle the little things. She will shower and get dressed. She will have her poetry and yoga lessons after dropping off her son, Timby. She won't swear. She will initiate sex with her husband, Joe. But before she can put her modest plan into action-life happens. Today, it turns out, is the day Timby has decided to fake sick to weasel his way into his mother's company. It's also the day Joe has chosen to tell his office-but not Eleanor-that he's on vacation. Just when it seems like things can't go more awry, an encounter with a former colleague produces a graphic memoir whose dramatic tale threatens to reveal a buried family secret.
Holding Up the Universe
Jennifer Niven

Everyone thinks they know Libby Strout, the girl once dubbed "America's Fattest Teen." But no one's taken the time to look past her weight to get to know who she really is. Following her mom's death, she's been picking up the pieces in the privacy of her home, dealing with her heartbroken father and her own grief. Now, Libby's ready: for high school, for new friends, for love, and for EVERY POSSIBILITY LIFE HAS TO OFFER. In that moment, I know the part I want to play here at MVB High. I want to be the girl who can do anything.

Everyone thinks they know Jack Masselin, too. Yes, he's got swagger, but he's also mastered the impossible art of giving people what they want, of fitting in. What no one knows is that Jack has a newly acquired secret: he can't recognize faces. Even his own brothers are strangers to him. He's the guy who can re-engineer and rebuild anything in new and bad-ass ways, but he can't understand what's going on with the inner workings of his brain. So he tells himself to play it cool: Be charming. Be hilarious. Don't get too close to anyone.

Until he meets Libby. When the two get tangled up in a cruel high school game—which lands them in group counseling and community service—Libby and Jack are both pissed, and then surprised. Because the more time they spend together, the less alone they feel. . . . Because sometimes when you meet someone, it changes the world, theirs and yours.
The Wangs vs The World
Jade Chang
Charles Wang is mad at America. A brash, lovable immigrant businessman who built a cosmetics empire and made a fortune, he's just been ruined by the financial crisis. Now all Charles wants is to get his kids safely stowed away so that he can go to China and attempt to reclaim his family's ancestral lands—and his pride.

Charles pulls Andrew, his aspiring comedian son, and Grace, his style-obsessed daughter, out of schools he can no longer afford. Together with their stepmother, Barbra, they embark on a cross-country road trip from their foreclosed Bel-Air home to the upstate New York hideout of the eldest daughter, disgraced art world it-girl Saina. But with his son waylaid by a temptress in New Orleans, his wife ready to defect for a set of 1,000-thread-count sheets, and an epic smash-up in North Carolina, Charles may have to choose between the old world and the new, between keeping his family intact and finally fulfilling his dream of starting anew in China.
Two by Two
Nicholas Spark
At 32, Russell Green has it all: a stunning wife, a lovable six year-old daughter, a successful career as an advertising executive and an expansive home in Charlotte. He is living the dream, and his marriage to the bewitching Vivian is the center of that. But underneath the shiny surface of this perfect existence, fault lines are beginning to appear...and no one is more surprised than Russ when he finds every aspect of the life he took for granted turned upside down. In a matter of months, Russ finds himself without a job or wife, caring for his young daughter while struggling to adapt to a new and baffling reality. Throwing himself into the wilderness of single parenting, Russ embarks on a journey at once terrifying and rewarding—one that will test his abilities and his emotional resources beyond anything he ever imagined.
When the Moon was Ours
Anna-Marie McLemore

When the Moon Was Ours follows two characters through a story that has multicultural elements and magical realism, but also has central LGBT themes—a transgender boy, the best friend he's falling in love with, and both of them deciding how they want to define themselves.

To everyone who knows them, best friends Miel and Sam are as strange as they are inseparable. Roses grow out of Miel's wrist, and rumors say that she spilled out of a water tower when she was five. Sam is known for the moons he paints and hangs in the trees, and for how little anyone knows about his life before he and his mother moved to town.

But as odd as everyone considers Miel and Sam, even they stay away from the Bonner girls, four beautiful sisters rumored to be witches. Now they want the roses that grow from Miel's skin, convinced that their scent can make anyone fall in love. And they're willing to use every secret Miel has fought to protect to make sure she gives them up.
Fear the Drowning Deep
Sarah Glenn Marsh
Witch's apprentice Bridey Corkill has hated the ocean ever since she watched her granddad dive in and drown with a smile on his face. So when a dead girl rolls in with the tide in the summer of 1913, sixteen-year-old Bridey suspects that whatever compelled her granddad to leap into the sea has made its return to the Isle of Man.

Soon, villagers are vanishing in the night, but no one shares Bridey's suspicions about the sea. No one but the island's witch, who isn't as frightening as she first appears, and the handsome dark-haired lad Bridey rescues from a grim and watery fate. The cause of the deep gashes in Fynn's stomach and his lost memories are, like the recent disappearances, a mystery well-guarded by the sea. In exchange for saving his life, Fynn teaches Bridey to master her fear of the water — stealing her heart in the process.

Now, Bridey must work with the Isle's eccentric witch and the boy she isn't sure she can trust — because if she can't uncover the truth about the ancient evil in the water, everyone she loves will walk into the sea, never to return.
The Lovely Reckless
Kami Garcia

Seventeen-year-old Frankie Devereux would do anything to forget the past. Haunted by the memory of her boyfriend's death, she lives her life by one dangerous rule: Nothing matters. At least, that's what Frankie tells herself after a reckless mistake forces her to leave her privileged life in the Heights to move in with her dad—an undercover cop. She transfers to a public high school in the Downs, where fistfights don't faze anyone and illegal street racing is more popular than football.

Marco Leone is the fastest street racer in the Downs. Tough, sexy, and hypnotic, he makes it impossible for Frankie to ignore him—and how he makes her feel. But the risks Marco takes for his family could have devastating consequences for them both. When Frankie discovers his secret, she has to make a choice. Will she let the pain of the past determine her future? Or will she risk what little she has left to follow her heart?
Something in Between
Melissa de la Cruz

Jasmine de los Santos has always done what's expected of her. Pretty and popular, she's studied hard, made her Filipino immigrant parents proud and is ready to reap the rewards in the form of a full college scholarship.

And then everything shatters. A national scholar award invitation compels her parents to reveal the truth: their visas expired years ago. Her entire family is illegal. That means no scholarships, maybe no college at all and the very real threat of deportation.

For the first time, Jasmine rebels, trying all those teen things she never had time for in the past. Even as she's trying to make sense of her new world, it's turned upside down by Royce Blakely, the charming son of a high-ranking congressman. Jasmine no longer has any idea where—or if—she fits into the American Dream. All she knows is that she's not giving up. Because when the rules you lived by no longer apply, the only thing to do is make up your own.
Everyone We've Been
Sarah Everett

Addison Sullivan has been in an accident. In its aftermath, she has memory lapses and starts talking to a boy that no one else can see. It gets so bad that she's worried she's going crazy.

Addie takes drastic measures to fill in the blanks and visits a shadowy medical facility that promises to "help with your memory." But at the clinic, Addie unwittingly discovers it is not her first visit. And when she presses, she finds out that she had certain memories erased. She had a boy erased.

But why? Who was that boy, and what happened that was too devastating to live with? And even if she gets the answers she's looking for, will she ever be able to feel like a whole person again?
Our Chemical Hearts
Krystal Sutherland

Henry Page has never been in love. He fancies himself a hopeless romantic, but the slo-mo, heart palpitating, can't-eat-can't-sleep kind of love that he's been hoping for just hasn't been in the cards for him—at least not yet. Instead, he's been happy to focus on his grades, on getting into a semi-decent college and finally becoming editor of his school newspaper. Then Grace Town walks into his first period class on the third Tuesday of senior year and he knows everything's about to change.

Grace isn't who Henry pictured as his dream girl—she walks with a cane, wears oversized boys' clothes, and rarely seems to shower. But when Grace and Henry are both chosen to edit the school paper, he quickly finds himself falling for her. It's obvious there's something broken about Grace, but it seems to make her even more beautiful to Henry, and he wants nothing more than to help her put the pieces back together again. And yet, this isn't your average story of boy meets girl.