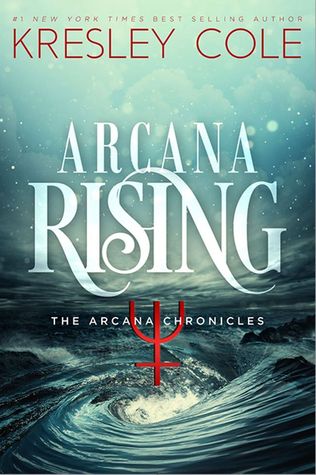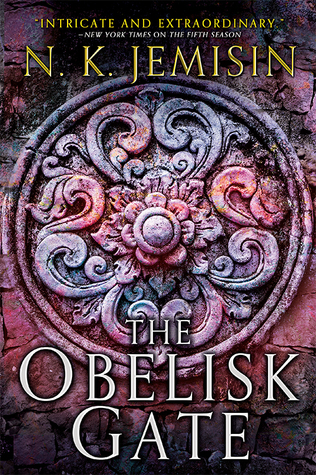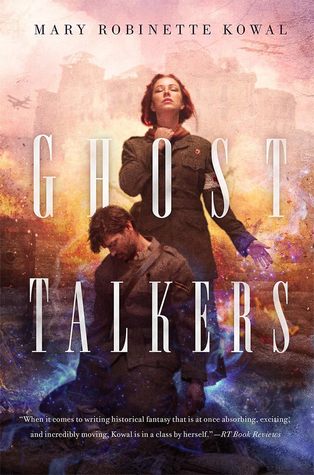 A Beautiful Funeral
Beautiful #3 / The Maddox Brothers #5
Jamie McGuire

MAY CONTAIN SPOILERS FOR PREVIOUS BOOK(S)
Losing has never been easy for a Maddox, but death always wins.

Eleven years to the day after eloping in Vegas with Abby, Special Agent Travis Maddox delivers his own brand of vigilante justice to mob boss Benny Carlisi. Vegas's oldest and most violent crime family is now preparing for vengeance, and the entire Maddox family is a target.

The secret Thomas and Travis have kept for a decade will be revealed to the rest of the family, and for the first time the Maddoxes will be at odds. While none of them are strangers to loss, the family has grown, and the risk is higher than ever. With brothers against brothers and wives taking sides, each member will make a choice—let the fear tear them apart, or make them stronger.
Arcana Rising
The Arcana Chronicles #4
Kresley Cole

MAY CONTAIN SPOILERS FOR PREVIOUS BOOK(S)
When the battle is done . . .
The Emperor unleashes hell and annihilates an army, jeopardizing the future of mankind--but Circe strikes back. The epic clash between them devastates the Arcana world and nearly kills Evie, separating her from her allies.

And all hope is lost . . .
With Aric missing and no sign that Jack and Selena escaped Richter's reach, Evie turns more and more to the darkness lurking inside her. Two Arcana emerge as game changers: one who could be her salvation, the other her worst nightmare.

Vengeance becomes everything.
To take on Richter, Evie must reunite with Death and mend their broken bond. But as she learns more about her role in the future--and her chilling past--will she become a monster like the Emperor? Or can Evie and her allies rise up from Richter's ashes, stronger than ever before?
The Flame Never Dies
The Stars Never Rise #2
Rachel Vincent

MAY CONTAIN SPOILERS FOR PREVIOUS BOOK(S)
ONE SPARK WILL RISE. Nina Kane was born to be an exorcist. And since uncovering the horrifying truth—that the war against demons is far from over—seventeen-year-old Nina and her pregnant younger sister, Mellie, have been on the run, incinerating the remains of the demon horde as they go.

In the badlands, Nina, Mellie, and Finn, the fugitive and rogue exorcist who saved her life, find allies in a group of freedom fighters. They also face a new threat: Pandemonia, a city full of demons. But this fresh new hell is the least of Nina's worries. The well of souls ran dry more than a century ago, drained by the demons secretly living among humans, and without a donor soul, Mellie's child will die within hours of its birth.

Nina isn't about to let that happen . . . even if it means she has to make the ultimate sacrifice.
The Obelisk Gate
The Broken Earth #2
N.K. Jemisin
MAY CONTAIN SPOILERS FOR PREVIOUS BOOK(S)
The season of endings grows darker as civilization fades into the long cold night. Alabaster Tenring – madman, world-crusher, savior – has returned with a mission: to train his successor, Essun, and thus seal the fate of the Stillness forever.

It continues with a lost daughter, found by the enemy.

It continues with the obelisks, and an ancient mystery converging on answers at last.

The Stillness is the wall which stands against the flow of tradition, the spark of hope long buried under the thickening ashfall. And it will not be broken.
Ghost Talkers
Mary Robinette Kowal

Ginger Stuyvesant, an American heiress living in London during World War I, is engaged to Captain Benjamin Harford, an intelligence officer. Ginger is a medium for the Spirit Corps, a special Spiritualist force.

Each soldier heading for the front is conditioned to report to the mediums of the Spirit Corps when they die so the Corps can pass instant information about troop movements to military intelligence.

Ginger and her fellow mediums contribute a great deal to the war efforts, so long as they pass the information through appropriate channels. While Ben is away at the front, Ginger discovers the presence of a traitor. Without the presence of her fiance to validate her findings, the top brass thinks she's just imagining things. Even worse, it is clear that the Spirit Corps is now being directly targeted by the German war effort. Left to her own devices, Ginger has to find out how the Germans are targeting the Spirit Corps and stop them. This is a difficult and dangerous task for a woman of that era, but this time both the spirit and the flesh are willing…
The Sight
Devil's Isle #2
Chloe Neill

MAY CONTAIN SPOILERS FOR PREVIOUS BOOK(S)
Claire Connolly is a Sensitive, infected with magic when the Veil that divides humanity from the world beyond fell. Magic can easily consume and destroy a Sensitive, and if Claire's secret is discovered she'll be locked into the walled district of Devil's Isle along with every other Paranormal left in the city.

Bounty hunter Liam Quinn discovered Claire's secret, but refused to turn her in. Together they saved New Orleans from the resurgence of magic that nearly destroyed it. But now a dangerous cult is on the rise, and it will take both Claire and Liam—and magical allies within Devil's Isle's towering walls—to defeat the occult threat before magic corrupts them both.
Vicarious
Paula Stokes

Winter Kim and her sister, Rose, have always been inseparable. Together, the two of them survived growing up in a Korean orphanage and being trafficked into the United States.

Now they work as digital stunt girls for Rose's ex-boyfriend, Gideon, engaging in dangerous and enticing activities while recording their neural impulses for his Vicarious Sensory Experiences, or ViSEs. Whether it's bungee jumping, shark diving, or grinding up against celebrities at the city's hottest dance clubs, Gideon can make it happen for you, for a price.

When Rose disappears and a ViSE recording of her murder is delivered to Gideon, Winter won't rest until she finds her sister's killer. But when the clues she uncovers conflict with the neural recordings her sister made, Winter isn't sure what to believe. To find out what happened to Rose, she'll have to untangle what's real from what only seems real, risking her life in the process.