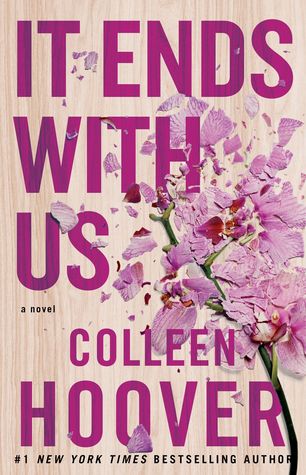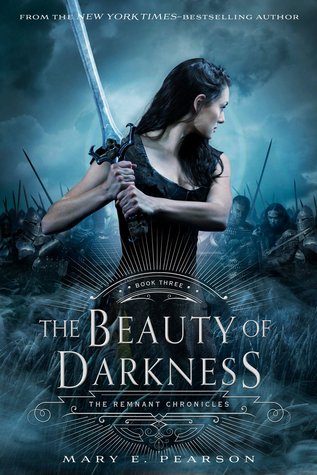 It Ends With Us
Colleen Hoover

Lily hasn't always had it easy, but that's never stopped her from working hard for the life she wants. She's come a long way from the small town in Maine where she grew up—she graduated from college, moved to Boston, and started her own business. So when she feels a spark with a gorgeous neurosurgeon named Ryle Kincaid, everything in Lily's life suddenly seems almost too good to be true.

Ryle is assertive, stubborn, maybe even a little arrogant. He's also sensitive, brilliant, and has a total soft spot for Lily. And the way he looks in scrubs certainly doesn't hurt. Lily can't get him out of her head. But Ryle's complete aversion to relationships is disturbing. Even as Lily finds herself becoming the exception to his "no dating" rule, she can't help but wonder what made him that way in the first place.

As questions about her new relationship overwhelm her, so do thoughts of Atlas Corrigan—her first love and a link to the past she left behind. He was her kindred spirit, her protector. When Atlas suddenly reappears, everything Lily has built with Ryle is threatened.
The Beauty of Darkness
The Remnant Chronicles #3
Mary E. Pearson

MAY CONTAIN SPOILERS FOR PREVIOUS BOOK(S)
Lia and Rafe have escaped Venda and the path before them is winding and dangerous - what will happen now?
(um that is kinda a lame bio...)
United
Alienated #3
Melissa Landers

MAY CONTAIN SPOILERS FOR PREVIOUS BOOK(S)
After thwarting a deadly coup and saving the alliance between their worlds, Cara and Aelyx have finally earned a break. Their tiny island colony is everything they dreamed it would be―days spent gathering shells on the beach and nights in each other's arms.

But the vacation is short-lived.

The treaty between Earth and L'eihr has awakened an ancient force that threatens to destroy them all. The Aribol, mysterious guardians charged with maintaining interstellar peace, deem the alliance a threat to the galaxy. They order a separation of the races, decreeing humans and L'eihrs must return to their own planets within the month or face extinction. In fact, they already have agents in place on Earth, ready to begin.

With the clock ticking, Aelyx and Cara assemble a team of colonists and race back to Earth, where they unite with old friends to solve the mystery of who the Aribol are, what they want, and the real reason the alliance has provoked them. As tensions build to a full-scale war, Aelyx and Cara must fight harder than ever―not just for their future, but for the survival of both their worlds.
The Regulars
Georgia Clark

Best friends Evie, Krista, and Willow are just trying to make it through their mid-twenties in New York. They're regular girls, with average looks and typical quarter-life crises: making it up the corporate ladder, making sense of online dating, and making rent.

Until they come across Pretty, a magic tincture that makes them, well...gorgeous. Like, supermodel gorgeous. And it's certainly not their fault if the sudden gift of beauty causes unexpected doors to open for them.

But there's a dark side to Pretty, too, and as the gloss fades for these modern-day Cinderellas, there's just one question left:

What would you sacrifice to be Pretty?
Recreated
Reawakened #2
Colleen Houck

MAY CONTAINS SPOILERS FOR PREVIOUS BOOK(S)
Lily Young thought traveling across the globe with a reawakened sun prince was a grand adventure. Now she's about to embark on the journey of a lifetime.

When Amon and Lily part tragically, he transports himself to the Netherworld—what mortals call hell. Tormented by the loss of his one true love, he'd rather suffer in agony during Lily's mortal years than fulfill his duty to protect humanity.

Heartbroken, Lily seeks refuge on her grandmother's farm. Yet she can feel Amon's pain, and she has been having dreams—dreams of Amon continually suffering.

For before he departed, Amon gave Lily something very special, an item that connects them even though they are worlds apart. Now Lily must use this object to free him, and to free their realms from darkness and utter chaos. She will do whatever it takes.