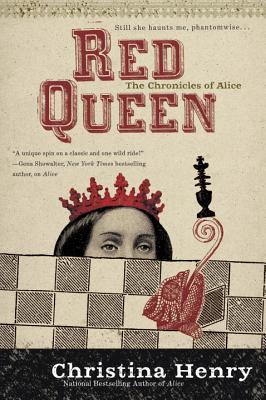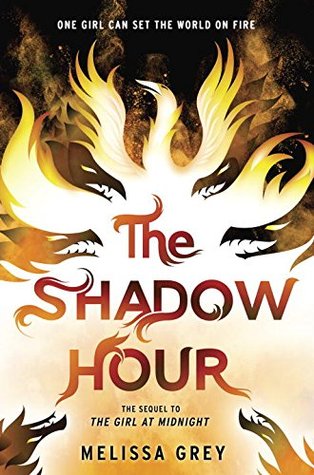 Shiny Broken Pieces
Tiny Pretty Things #2
Sona Charaipotra

MAY CONTAIN SPOILERS FOR PREVIOUS BOOK(S)
June, Bette, and Gigi have given their all to dance at Manhattan's most elite ballet school. Now they are competing one final time for a spot at the prestigious American Ballet Company. With the stakes higher than ever, these girls have everything to lose…and no one is playing nice.

June is starting to finally see herself as a prima ballerina. However, getting what she wants might cost her everything—including the only boy she's ever loved. Legacy dancer Bette is determined to clear her name after she was suspended and accused of hurting her rival, Gigi. Even if she returns, though, will she ever regain the spotlight she craves? And Gigi is not going to let Bette—or the other dancers who bullied her—go unpunished. But as revenge consumes her, Gigi may be the one who pays the price.
Red Queen
The Chronicles of Alice #2
Christina Henry

MAY CONTAIN SPOILERS FOR PREVIOUS BOOK(S)
The land outside of the Old City was supposed to be green, lush, hopeful. A place where Alice could finally rest, no longer the plaything of the Rabbit, the pawn of Cheshire, or the prey of the Jabberwocky. But the verdant fields are nothing but ash—and hope is nowhere to be found.

Still, Alice and Hatcher are on a mission to find his daughter, a quest they will not forsake even as it takes them deep into the clutches of the mad White Queen and her goblin or into the realm of the twisted and cruel Black King.

The pieces are set and the game has already begun. Each move brings Alice closer to her destiny. But, to win, she will need to harness her newfound abilities and ally herself with someone even more powerful—the mysterious and vengeful Red Queen...
The Last One
Alexandra Oliva

Survival is the name of the game as the line blurs between reality TV and reality itself in Alexandra Oliva's fast-paced novel of suspense.

She wanted an adventure. She never imagined it would go this far.

It begins with a reality TV show. Twelve contestants are sent into the woods to face challenges that will test the limits of their endurance. While they are out there, something terrible happens—but how widespread is the destruction, and has it occurred naturally or is it man-made? Cut off from society, the contestants know nothing of it. When one of them—a young woman the show's producers call Zoo—stumbles across the devastation, she can imagine only that it is part of the game.

Alone and disoriented, Zoo is heavy with doubt regarding the life—and husband—she left behind, but she refuses to quit. Staggering countless miles across unfamiliar territory, Zoo must summon all her survival skills—and learn new ones as she goes.

But as her emotional and physical reserves dwindle, she grasps that the real world might have been altered in terrifying ways—and her ability to parse the charade will be either her triumph or her undoing.
The Shadow Hour
The Girl at Midnight #2
Melissa Grey

MAY CONTAIN SPOILERS FOR PREVIOUS BOOK(S)
Everything in Echo's life changed in a blinding flash when she learned the startling truth: she is the firebird, the creature of light that is said to bring peace.

The firebird has come into the world, but it has not come alone. Every action has an equal and opposite reaction, and Echo can feel a great and terrible darkness rising in the distance. Cosmic forces threaten to tear the world apart.

Echo has already lost her home, her family, and her boyfriend. Now, as the firebird, her path is filled with even greater dangers than the ones she's already overcome.

She knows the Dragon Prince will not fall without a fight.

Echo must decide: can she wield the power of her true nature--or will it prove too strong for her, and burn what's left of her world to the ground?
Rebellion
The Elysium Chronicles #3
J.A. Souders

MAY CONTAIN SPOILERS FOR PREVIOUS BOOK(S)
Back in Elysium at last, Evie has finally found her true self hidden under layers and layers of false memories implanted by the woman she knew as Mother. Thanks to the intervention of her father, she knows the horrible truth about Mother and her insidious plans for her city. With the help of the love of her life, Gavin, and her best friend, Asher St. James, she's determined to free her people from the cruel dictatorship of Mother's laws. But how do you free people who don't know they need rescuing?

Working with the growing Underground rebellion, Evie tries to remove Mother from her position by force—with disastrous results. As the body count rises, Evie must find a way to save Elysium before Mother destroys them all.