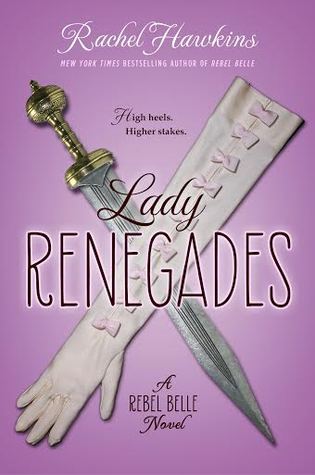 Lady Renegades
Rebel Belle #3
Rachel Hawkins
MAY CONTAIN SPOILERS FOR PREVIOUS BOOK(S)
Just as Harper Price starts coming to terms with her role as David Stark's battle-ready Paladin, protector, and girlfriend—her world goes crazy all over again.

Overwhelmed by his Oracle powers, David flees Pine Grove and starts turning teenaged girls into Paladins—and these young ladies seem to think that Harper is the enemy David needs protecting from. Ordinarily, Harper would be able to fight off any Paladin who comes her way, but her powers have been dwindling since David left town, which means her life is on the line yet again.

Now, it's a desperate race for Harper to find and rescue David before she backslides from superhero to your garden-variety type-A belle.
Strike
Hit #2
Delilah S Dawson
MAY CONTAIN SPOILERS FOR PREVIOUS BOOK(S)
After faking her own death to escape her term as an indentured assassin for Valor Savings Bank, Patsy is on the run with her boyfriend, Wyatt. All she wants to do is go home, but that's never going to happen—not as long as Valor's out to get her and the people she loves.

Left with no good choices, Patsy's only option is to meet with a mysterious group that calls itself the Citizens for Freedom.

Led by the charismatic Leon Crane, the CFF seem like just what Patsy has been looking for. Leon promises that if she joins, she'll finally get revenge on Valor for everything they've done to her—and for everything they've made her do.

But Patsy knows the CFF has a few secrets of their own. One thing is certain: they'll do absolutely anything to complete their mission, no matter who's standing in their way. Even if it's Patsy herself.