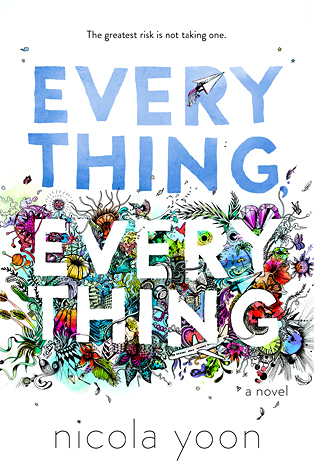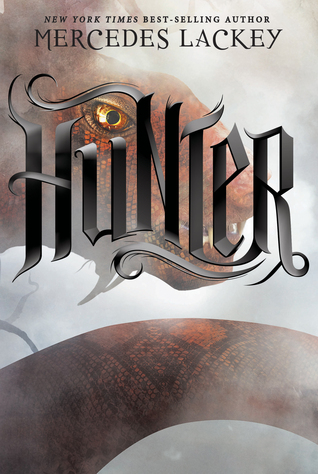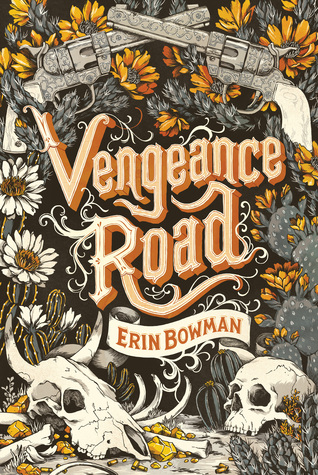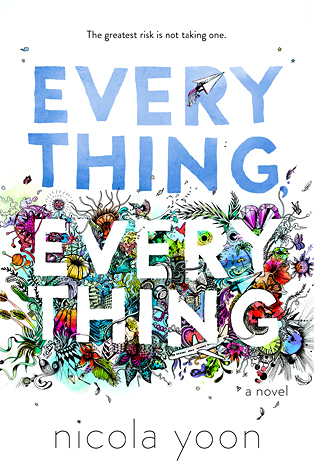 Everything, Everything
Nicola Yoon
My disease is as rare as it is famous. Basically, I'm allergic to the world. I don't leave my house, have not left my house in seventeen years. The only people I ever see are my mom and my nurse, Carla.

But then one day, a moving truck arrives next door. I look out my window, and I see him. He's tall, lean and wearing all black—black T-shirt, black jeans, black sneakers, and a black knit cap that covers his hair completely. He catches me looking and stares at me. I stare right back. His name is Olly.
Hello, Goodbye, and Everything In Between
Jennifer E. Smith

On the night before they leave for college, Clare and Aidan only have one thing left to do: figure out whether they should stay together or break up. Over the course of twelve hours, they'll retrace the steps of their relationship, trying to find something in their past that might help them decide what their future should be. The night will lead them to friends and family, familiar landmarks and unexpected places, hard truths and surprising revelations. But as the clock winds down and morning approaches, so does their inevitable goodbye. The question is, will it be goodbye for now or goodbye forever?
Catacomb
Asylum #3
Madeleine Roux

MAY CONTAIN SPOILERS FOR PREVIOUS BOOK(S)
Senior year is finally over. After all they've been through, Dan, Abby, and Jordan are excited to take one last road trip together, and they're just not going to think about what will happen when the summer ends. But on their way to visit Jordan's uncle in New Orleans, the three friends notice that they are apparently being followed.. And Dan starts receiving phone messages from someone he didn't expect to hear from again—someone who died last Halloween.
Queen of Shadows
Throne of Glass #4
Sarah J. Maas

MAY CONTAIN SPOILERS FOR PREVIOUS BOOK(S)
Everyone Celaena Sardothien loves has been taken from her. But she's at last returned to the empire—for vengeance, to rescue her once-glorious kingdom, and to confront the shadows of her past . . .

She will fight for her cousin, a warrior prepared to die just to see her again. She will fight for her friend, a young man trapped in an unspeakable prison. And she will fight for her people, enslaved to a brutal king and awaiting their lost queen's triumphant return.
The Fate of Ten
Lorien Legacies #6
Pittacus Lore

MAY CONTAIN SPOILERS FOR PREVIOUS BOOK(S)
For years the Garde have fought the Mogadorians in secret. Now all of that has changed. The invasion has begun. If the Garde can't find a way to stop the Mogs, humanity will suffer the same fate as the Lorien: annihilation.

There is still hope. When the Elders sent the Garde to Earth, they had a plan—one which the Garde are finally starting to understand. In the climax of The Revenge of Seven, a group of the Garde traveled to an ancient pyramid in Mexico known to their people as the Sanctuary. There they awoke a power that had been hidden within our planet for generations. Now this power can save the world . . . or destroy it. It will all depend on who wields it.
The Girl in the Spider's Web
Millennium #4
David Lagercrantz

MAY CONTAIN SPOILERS FOR PREVIOUS BOOK(S)
Late one night, Blomkvist receives a phone call from a trusted source claiming to have information vital to the United States. The source has been in contact with a young female super hacker—a hacker resembling someone Blomkvist knows all too well. The implications are staggering.

Blomkvist, in desperate need of a scoop for Millennium, turns to Lisbeth for help. She, as usual, has her own agenda.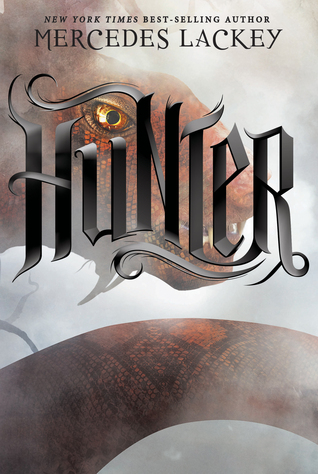 Hunter
Hunter #1
Mercedes Lackey

Centuries ago, the barriers between our world and the Otherworld were slashed open allowing hideous fantastical monsters to wreak havoc; destroying entire cities in their wake. Now, people must live in enclosed communities, behind walls that keep them safe from the evil creatures constantly trying to break in. Only the corps of teen Hunters with lightning reflexes and magical abilities can protect the populace from the daily attacks.

Joyeaux Charmand is a mountain girl from a close knit village who comes to the big city to join the Hunters. Joy thinks she is only there to perform her civic duty and protect the capitol Cits, or civilians, but as cameras follow her every move, she soon learns that the more successful she is in her hunts, the more famous she becomes.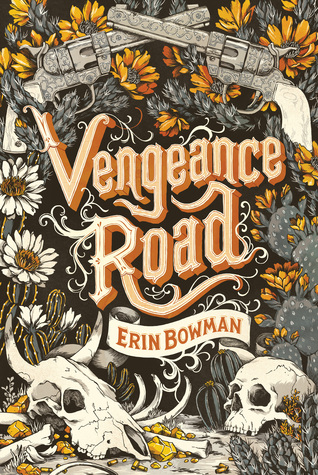 Vengeance Road
Erin Bowman

When Kate Thompson's father is killed by the notorious Rose Riders for a mysterious journal that reveals the secret location of a gold mine, the eighteen-year-old disguises herself as a boy and takes to the gritty plains looking for answers and justice. What she finds are devious strangers, dust storms, and a pair of brothers who refuse to quit riding in her shadow. But as Kate gets closer to the secrets about her family, she gets closer to the truth about herself and must decide if there's room for love in a heart so full of hate.