Waiting on Wednesday is a weekly meme hosted by Jill @ Breaking the Spine.
W.o.W is where you share a book that you are

barely hanging on to your marbles

patiently waiting on to be published :]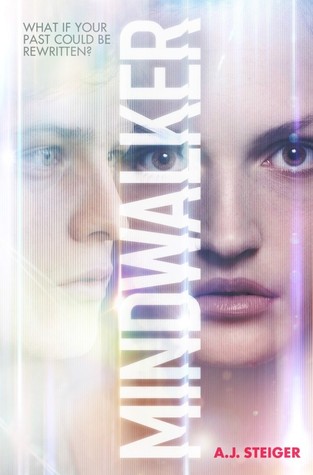 A.J. Steiger

At seventeen, Lain Fisher has already aced the Institute's elite training program for Mindwalkers, therapists who use a direct neural link to erase a patient's traumatic memories. A prodigy and the daughter of a renowned scientist-whose unexplained death left her alone in the world-Lain is driven by the need to save others.

When Steven, a troubled classmate, asks her to wipe a horrific childhood experience from his mind, Lain's superiors warn her to stay away. Steven's scars are too deep, they say; the risk too great. Yet the more time Lain spends with him, the more she begins to question everything about her society. As she defies the warnings and explores Steven's memories, it becomes clear that he's connected to something much bigger…something the Institute doesn't want the world to discover.

Lain never expected to be a rule breaker. She certainly didn't plan on falling in love with a boy she's been forbidden to help. But then, she never expected to stumble into a conspiracy that could ignite a revolution.
Why I'm Waiting:
Anything with super powers, is a must read for me :)
What are you waiting on this week??