Waiting on Wednesday is a weekly meme hosted by Jill @ Breaking the Spine.

W.o.W is where you share a book that you are barely hanging on to your marbles patiently waiting on to be published :]
Revenge, Ice Cream, and Other Things Best Served Cold
Broken Hearts and Revenge #2
May 5th 2015 by Feiwel & Friends
Goodreads Summary: (May contain spoilers for book 1) The war rages on between Gemma and Hallie in the second installment of the Broken Hearts and Revenge series.

After the humiliating events on the 4th of July, Gemma's trying to handle the fact that Hallie knew who she was all along, and she was the one who stole Teddy from her. Gemma vows revenge, but things get more complicated than she planned. Ford, Gemma's long-time crush, has arrived in the Hamptons cuter than ever. Josh is refusing to speak to her after she lied to him, and Teddy is playing champion to his beloved Marsh Warbler (in Gemma's backyard, no less).

Gemma and Hallie find themselves locked in an escalating revenge cycle. Just when Gemma thinks she has the upper hand, the biggest bombshell of all is dropped. And it's one that threatens to change her life forever.
Why I'm Waiting: I loved book 1 and the cliffhanger ending didn't help!!! Plus, who doesn't love reading about people getting revenge :]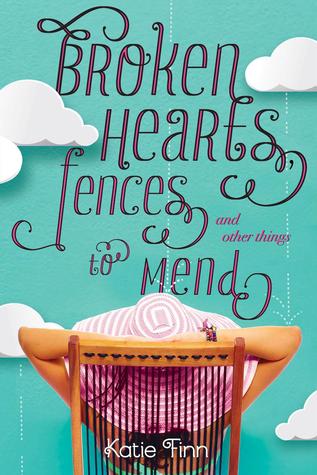 Broken Hearts, Fences, and Other Things to Mend
Gemma had her summer all planned out, but it takes a sharp turn when she gets dumped and finds herself back in the Hamptons after a five-year absence.

Being there puts her at risk of bumping into Hallie, her former best friends (that is, before Gemma ruined her life). But people don't hold grudges forever. Do they?

Gemma intends on making amends, but a small case of mistaken identity causes the people she knew years ago—including Hallie and her dreamy brother, Josh—to believe she's someone else. As though the summer wasn't complicated enough already.