W.o.W is where you share a book that you are

barely hanging on to your marble

s

patiently waiting on to be published :]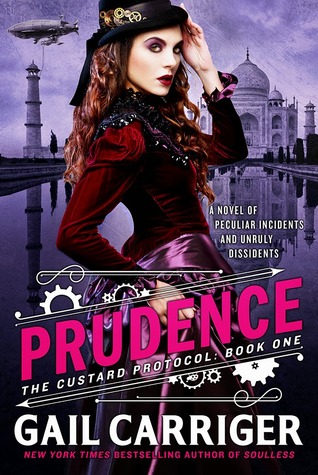 Prudence (The Custard Protocol #1) by Gail Carriger

Publication Date: March 17th 2015 by Orbit
Bio:
When Prudence Alessandra Maccon Akeldama (Rue to her friends) is given an unexpected dirigible, she does what any sensible female would under similar circumstances - names it the Spotted Custard and floats to India in pursuit of the perfect cup of tea. But India has more than just tea on offer. Rue stumbles upon a plot involving local dissidents, a kidnapped brigadier's wife, and some awfully familiar Scottish werewolves. Faced with a dire crisis and an embarrassing lack of bloomers, what else is a young lady of good breeding to do but turn metanatural and find out everyone's secrets, even thousand-year-old fuzzy ones?
Why I'm Waiting
I loved reading the first 2 books of Finishing School, i need to get reading book 3! Gail writes great worlds and i have started to like steam punk and that cover calls to me :]
What are you waiting on!?