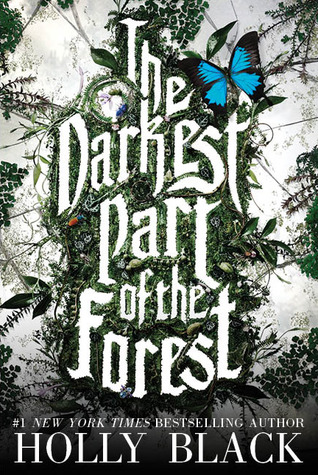 Perfect Couple
If they're the perfect couple, this shouldn't be so difficult! Soon it becomes clear their class was wrong, and they throw in the towel. But after they walk away, both of them feel so changed from making the effort that they can't forget each other. What if that means this match made in hell is the perfect couple after all?
The Darkest Part of the Forest
Hazel lives with her brother, Ben, in the strange town of Fairfold where humans and fae exist side by side. The faeries' seemingly harmless magic attracts tourists, but Hazel knows how dangerous they can be, and she knows how to stop them. Or she did, once.
When
Maddie Fynn is a shy high school junior, cursed with an eerie intuitive ability: she sees a series of unique digits hovering above the foreheads of each person she encounters. Her earliest memories are marked by these numbers, but it takes her father's premature death for Maddie and her family to realize that these mysterious digits are actually death dates, and just like birthdays, everyone has one.
The Conspiracy of Us
Avery West's newfound family can shut down Prada when they want to shop in peace, and can just as easily order a bombing when they want to start a war. Part of a powerful and dangerous secret society called the Circle, they believe Avery is the key to an ancient prophecy. Some want to use her as a pawn. Some want her dead.
Unmade
Cadence is in a race against time and space to save her family and friends from the Unmakers, who are tracking the last vestiges of humanity across the cosmos. As the epic battle begins, Cade learns that letting people in also means letting them go. The universe spins out of control and Cade alone must face the music in the page-turning conclusion to Entangled.
Unleashed
Set in the thrilling sci-fi world of Jessica Brody's Unremembered trilogy, this sinister and suspenseful novella recounts the untold story of what happened on the Diotech compound after the shocking ending of Unremembered.
Killing Time in Crystal City
Crystal City called for him, and Kevin answered. And why wouldn't he? His relationship with his father is broken—as is his arm. With barely anyone to miss him or care if he's gone, it seemed like the perfect time for Kevin to run away to his estranged uncle and create an entirely new identity. New name. New attitude. New friends. Maybe even a new girl.
Which are you most excited about??